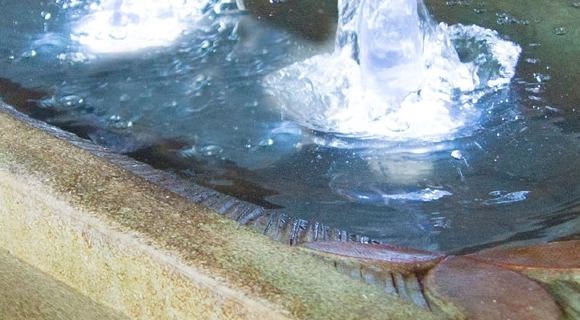 As we put a crazy 2020 season behind us and look forward to brighter horizons for 2021, we're introducing 30 NEW HENRI STUDIO ORIGINALS! And as the creativity continues at Henri Studio, we continue to build the widest, most diverse and original product offerings in the market today.
■ The Cascading Pools Fountain offers four large pools of water as a modern, one-piece work of art. This fountain speaks for itself….great structure, great sound, great water action.
■ A definite original, the Moon Dance Fountain's design is true to its namesake. Varying water from both a copper spout and a copper spill make this a world premier design.
■ Our Paradiso Fountain will beautifully complement any garden setting. Its appealing artistic detail and excellent water flow will be enjoyed for years to come.
■ For a more intimate setting, the Avanti Fountain nestles in and makes your small spaces come alive with dancing water and bubbling sound. And, as with most of our fountains, the LED lighting provides a shimmering dance long into the night.
■ If you're looking for big sound in a small space, the Castille Fountain is your answer. Eight crowning spills of water create a dramatic chorus of rushing water, all in a very compact size.
■ Our Laguna Wall Fountain offers dramatic lighting and water flow. With its wide copper spill and three backlit panels of light, the Laguna Fountain will create both drama and elegance in your outdoor space.
■ As if chiseled from rock, the Stone Basins Fountain lives naturally in your garden landscape. Three pools of copper-accented water provide soothing flow and sound in a structurally powerful design.
■ The Zen Gate Fountain shows strength and lightness of being with its balance of rough-hewn beams and flow-through airiness. The copper spill and plunging water add to its dramatic presence.
■ With its sweeping backside, the Pendant Wall Fountain has great structure with a nicely inset jeweled cross as its focal point. Add the wide water flow along with dramatic up-lighting and you have a compact fountain that is sure to be a star performer.
■ The Bali, Turkish and Shimmering Urn Fountain each give you varying options of the traditional urn fountain. An adjustable plume height and internal light let you set the mood as you desire.
■ Our Grand Oak, Grand Birch and Grand Leaf Benches are a perfect focal point and seating area for your landscape. With ample surface area for three or four (two if you're social distancing), these benches will stand the test of time as they grace your garden for years to come.
■ The Bali, Turkish and Shimmering Urns and the Large Bowl serve as awesome planters as well!
■ Zen Ziggy, a Zen Frog, a Zen Bear and a Peaceful Dragon are new statues that will bring an absolute sense of tranquility to your garden.
■ Our Googly-Eyed Frog, Garden Snail, and Tres Amigos Meerkats will add a touch of whimsy!
■ And our Sun-kissed Iguana, Abstract Owl and Emperor Penguin are uniquely appealing.
Finally, "Paddy" the Peaceful Dragon, "Iggy" the Itchy Dragon and "Sammy" the Sleepy Dragon join"Tanner", "Bella", "Piper" and "Scout" as we increase the size of our dragaon family!
We thank you for your continued support!
Temporibus autem quibusdam et aut officiis debitis aut rerum necessitatibus saepe eveniet ut et voluptates repudiandae sin et molestiae non recusandae. Itaque earum rerum hic tenetur a sapiente delectus, ut aut reiciendis voluptatibus maiores alias consequatur aut perferendis doloribus asperiores repellat.
Neque porro quisquam est, qui dolorem ipsum quia dolor sit amet, consectetur, adipisci velit, sed quia non numquam eius modi tempora incidunt ut labore et dolore magnam aliquam quaerat voluptatem. Ut enim ad minima veniam, quis nostrum exercitationem ullam corporis suscipit laboriosam, nisi ut aliquid ex ea commodi consequatur? Quis autem vel eum iure reprehenderit qui in ea voluptate velit esse quam nihil molestiae consequatur